Shop to Support Gives
U R U Collection
Thirty-One Gives Care Ribbons
Ronald McDonald House Charities® Cinch Sac
U R U Collection
The
U R U Collection
is synonymous with the Gives mission to celebrate others for who they are, giving them the support and self-esteem needed to lead a purposeful, thriving life. Each product is personalized with an inspiring message – U R Strong, U R Bold, U R True, U R U – that will deliver a boost of self-confidence every time you use it. With every purchase from the U R U Collection, 31 cents will be donated to nonprofit organizations dedicated to serving and supporting girls or women. Since February 2012, over $400,000 has been raised through the U R U Collection. The U R U Collection is also available in Canada!
Did you know?
A girl's self-esteem peaks at age 91
Only 2% of women describe themselves as beautiful2
62% of girls are insecure about themselves2
27% of single mothers with custody of their children live in poverty3
One in every four women will experience domestic violence in her lifetime4
Less than 7% of national philanthropic dollars are for women and girls5
Locate a Thirty-One Consultant in your area now to purchase our exclusive Thirty-One Gives products and be part of changing these statistics.
To buy from the U R U Collection, find
an American Consultant
or
a Canadian Consultant
.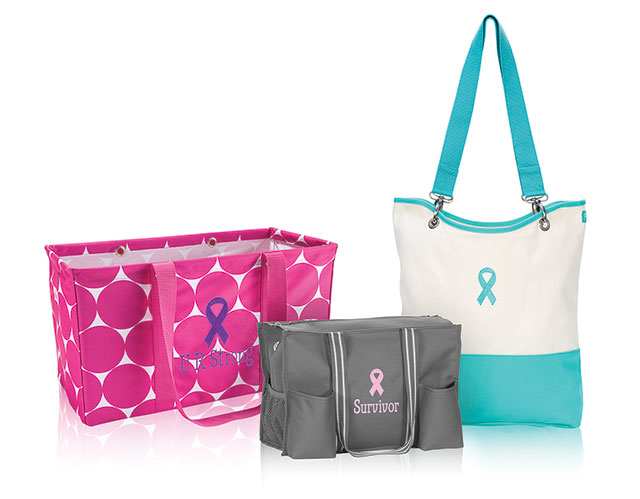 Thirty-One Gives Care Ribbons
You can personalize your favorite Thirty-One style* with a Thirty-One Gives Care Ribbon to share how much you care and raise awareness for the cause closest to your heart. Ribbons are available in every thread color offered in the current Catalog, and for every ribbon purchased, 31 cents will be donated to Thirty-One Gives to support our mission to serve and support girls, women and families. Since Fall 2013, more than $25,000 has been raised!
Take a look at some of the ribbon colors and causes you can support
.
To purchase a product with a Thirty-One Gives Care Ribbon, find a Consultant. *Every style marked with an
icon our catalog can be paired with a Care Ribbon with the exception of the Mini Zipper Pouch and Cinch-Top Bin.
Find
an American Consultant
or
a Canadian Consultant
.
Ronald McDonald House Charities® Cinch Sac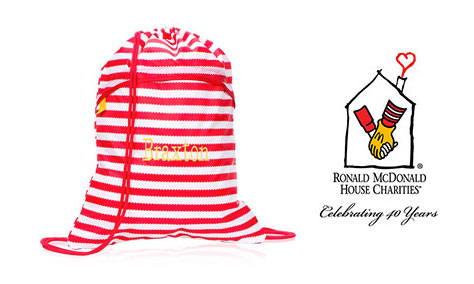 Thirty-One Gives is thrilled to support Ronald McDonald House Charities
®
(RMHC
®
) as our national mission partner dedicated to supporting families across the country. Through their cornerstone program, the Ronald McDonald House
®
, they provide a "home-away-from-home" for families so they can stay close by their hospitalized child at little or no cost. 31 cents of every Red Wave Cinch Sac purchased will be donated to RMHC. 75% of the total proceeds raised for RMHC through Red Wave Cinch Sac sales will benefit local RMHC/RMH chapters. Join us in helping sick children heal faster by giving them the gift of family.
Learn more about our partnership.